A NEW GENERATION
OF TEA
Imagine a tea with exceptional taste, all the benefits and no compromise on quality or excitement, with stunning packaging to boot!
Shop Now
Anything but plain, black tea

Innovation, quality flavours and straight up
ingredients in pyramid bags. No B.S.

An unmatched aesthetic

Stylish tea with substance, looks better on
the 'gram than in the cupboard.

All the benefits you want!

Kick start your day, get your glow on, chill
out and reset all in a day's tea cup.
Award winning brand made for you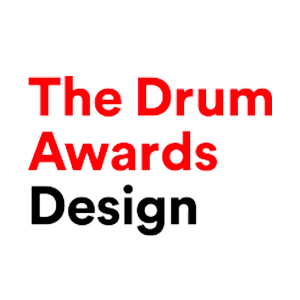 Designed with you in mind, OFFBLAK has created a tea for every occasion; whether you want to Fully Charge, Glow, Chill Out of go Caff Free, we have the tea for you!
SHOP NOW
FULLY CHARGED
CHARGE YOUR DAY!
Perfect to kickstart your day or complement your workout, Fully Charged are here to make you feel invincible!
How does it Fully Charge me?

Our FULLY CHARGED range is created from black tea, which is highly caffeinated to kick-start your day, fuel your workout, or power you up for whatever you need. 

What are the Benefits?

Black tea has 1/3 of the caffeine of an average espresso shot. This makes it a great way to decrease your caffeine intake while still getting a kick in the morning!
GLOW
A DETOX YOU CAN ENJOY!
Grab yourself a tea from the Glow range for a joyful detox that will get you glowing after every cup.
How does it make me Glow?

Our GLOW range is created from ingredients with antioxidant properties such as hibiscus, berries, and more, which is help to get rid of the free radicals, also known as nasties, in your body.

What are the Benefits?

The base of these teas, green and hibiscus, have medium and no caffeine respectively, which is a great way to still feel rejuvenated and fresh with less caffeine and more detox ingredients!
CHILL OUT
SIT BACK AND RELAX!
Our Chill Out teas will not only leave you with chilled vibes, but are a tasty dessert alternative. What's more? It is a treat without the calories.
How does it make me Chill Out?

Our CHILL OUT range is created from intense flavours without the nasties to make you feel like you are rewarding yourself.

What are the Benefits?

These teas have all the flavour without the calories! So you can enjoy guilt-free anytime of any day


CAFF FREE
OMM…
Reset your body and mind at any time of day with naturally caffeine-free teas from the Caff Free range.
How does it make me reset?

Our CAFF FREE range is created from herbs and fruits that have naturally calming properties to help you reset your body without caffeine, wind down and even sleep!



What are the Benefits?

These tea bases have no caffeine to naturally complement the body's mechanisms without any stimulants.


OUR MISSION

We believe tea should taste as good as ours makes you feel. Good for your soul, even better for your following.

It's got to be whole leaves, straight from the fields to our pyramid tea bags. Only the good stuff, no B.S.*

Always bold, never beige. Naturally.

*Bad Stuff
Extend our shelf life using #offblak and @OFFBLAK
Good for your soul, even better for your following